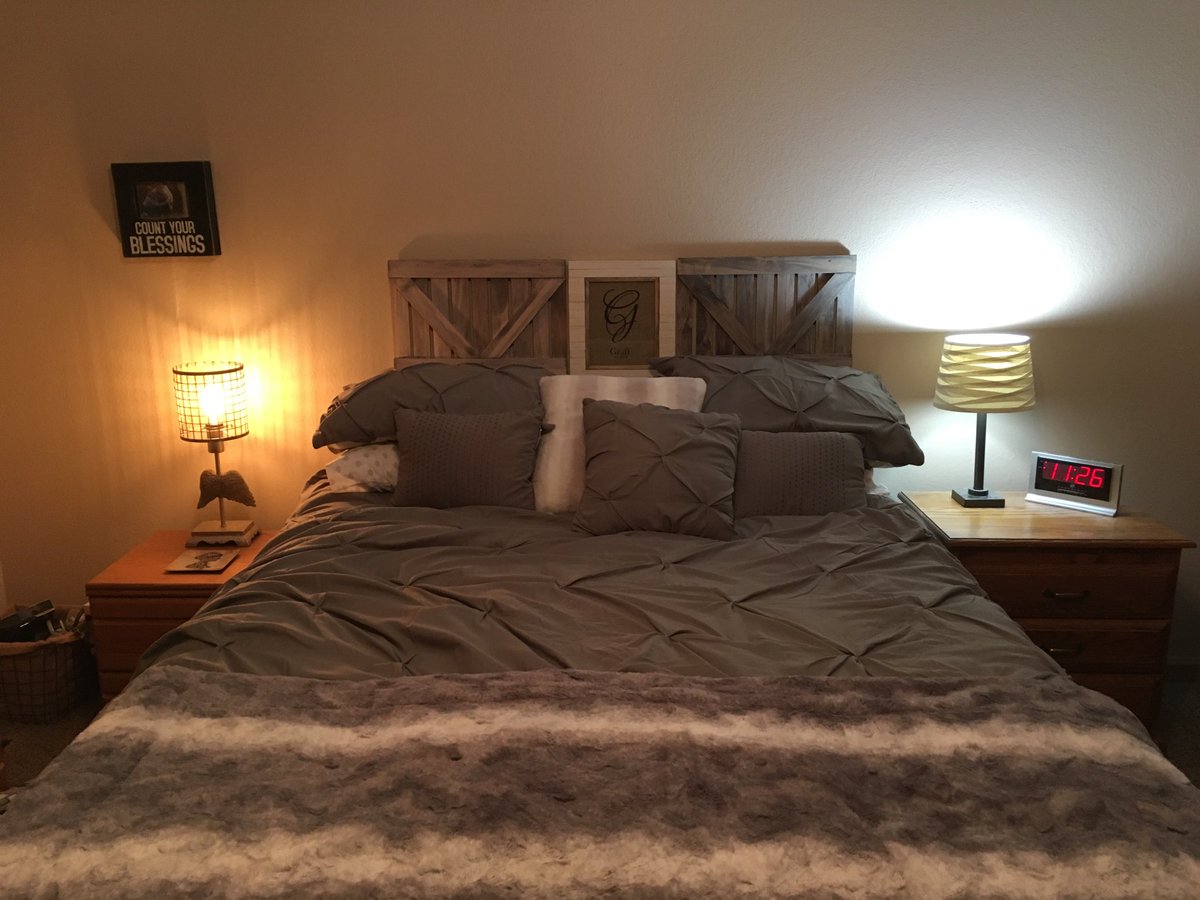 I like to think outside the box. So with being out of work and wanting to change from a plain solid oak bookcase head board (my husband always hated it) that took up about a foot I was able to actually mount this to the wall (my husband/son helped) 
While shopping at Kohl's I spotted the 2 barn wood picture frames. They had all kinds of clips on them to hang photos. (they were a bit pricey $59.99 each but were on sale buy one get one 1/2 off. At the time of checkout I had a 30% off coupon, $26.72 in Kohl's cash and a merchandise voucher for $4.86. My sales slip says it was $47.98. The burlap print in the middle was done on a machine for $15 and I purchased the frame for $12. So out of pocket I spent about $74.98. If you paid full price it would be $119.98 plus tax at Kohl's, $15 for the burlap print, Plus however much for the frame in the middle approx $12=$146.98) I researched online and talked to many people to have a custom barn wood head board made the lowest was $150 and highest was about $3000 for head board, side rails, &  foot board. Umm no thank you.
First I took all the clips off both the frames. Next we took out the old head board. We measured both sides of the bed and hung each frame where we marked. I had a open space in the middle so I decided to switch the picture that I had above my dresser to the middle and the one above our bed above my dresser.
I know it is not perfect but we love it. What do you think? Also I just got the bedding for Christmas. I think it all flows so nice.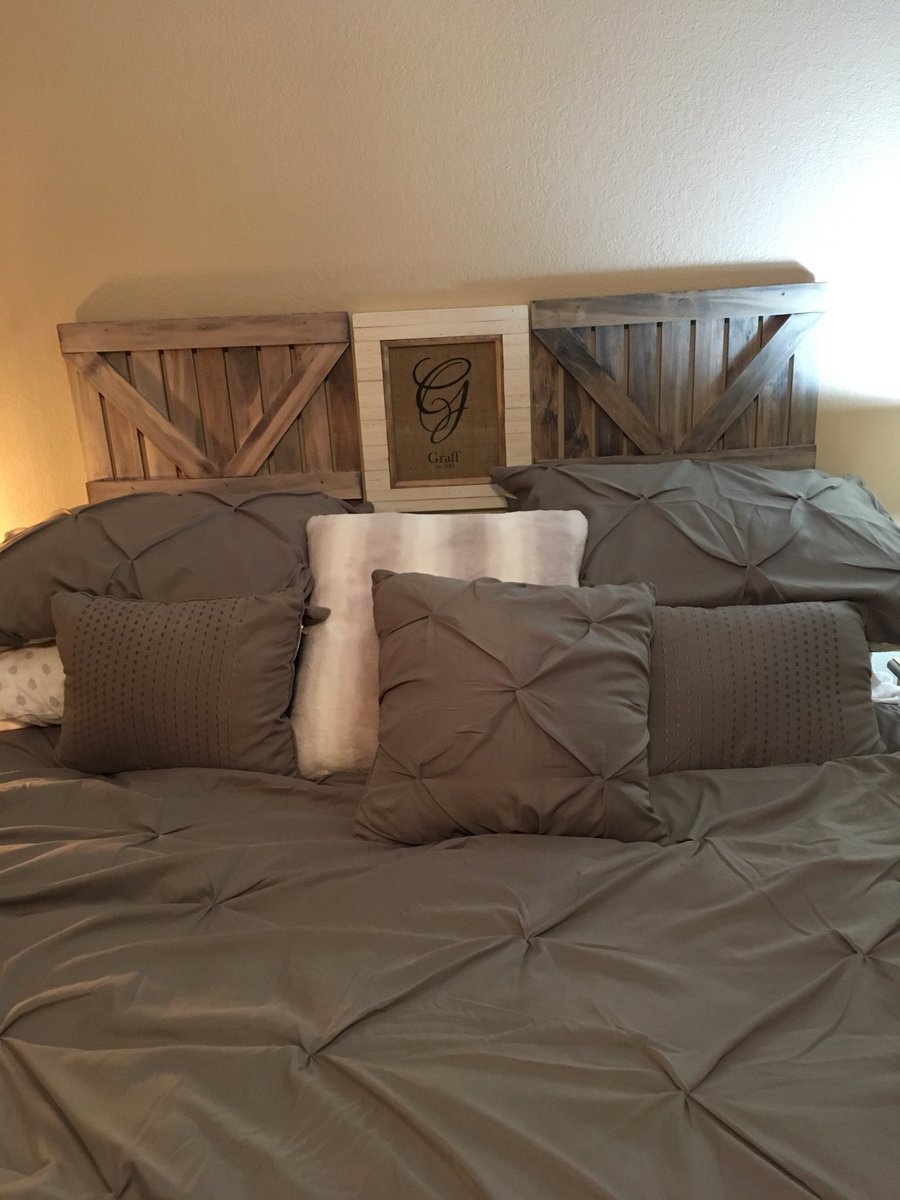 https://lifeinthe419.com/2018/01/13/made-my-own-head-board-for-74-98/